People and Organisation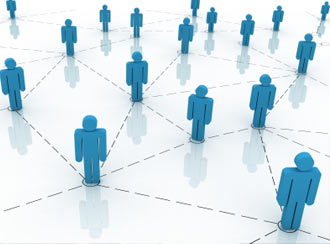 Our experts in People and Organisation will help you to design and implement the most simple and yet advanced Management Systems and organisational Structures of Personnel Management. They also render help in choosing the most suitable professionals for your needs, proposing systems that help to maintain the motivation and training of your employees, so that they become your true competitive and differentiating strategy.
Planning and Organisation
Redesign of Organisations in "Base 0.
Analysis and definition of Organisational Structures/Charts.
Planning and dimension of Staff.
Designing Spaces.
Information Systems and Internal Communication
People
Studies of Motivation and Organisational Climate.
Study of Profiles and adequate selection of Candidates/Vacancies.
Skills-based Management and Assessment.
Designing of Career Plans.
Training Plans.
Customized training workshops.
Remuneration Systems
Vacancy description and analysis.
Assessment of Job Vacancies.
Performance Evaluation.
Objective-based Remuneration Systems (ORS's).
Salary analysis and definition of Remuneration Plans.
Recruitment
Recruitment and Selection of Executives.
Recruitment and Selection of skilled profiles.
Internal Promotions.
Competency-based Analysis and Selection.
Definition and design of loyalty Plans.